Year 5
WELCOME TO YEAR 5!
We hope you have all had a lovely summer holiday and are as ready as we are to start the new school year after a very strange end to the last year and long time of home-learning for the majority of you. We can't quite believe that we haven't seen most of you since March and are so excited to get back to school properly. We understand that starting a new school year at this time may feel slightly different or more worrying than normal, but we want to assure you that as a school and a year group team we will be doing everything we possibly can to ensure your child has a safe, happy and positive start to Year 5.
Our topic this term:
Our Topic this term is called TO INFINITY AND BEYOND! Join us on our adventure through Space as we explore the planets and our solar system.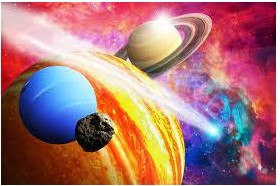 Start and end of the school day:
Children need to arrive to school between 8.30am and 9am. Children must be dropped off at the Year 5/6 Playground gate and there will be members of staff to help children to their classrooms. The school has introduced this staggered start time to ensure parents and children have the space to keep appropriately distanced.
At the end of the day, children will be picked up at 3:10pm (except on Fridays which will be 2pm) from the Upper School Playground (the one near the large field). Parents should please wait in the assigned squares on the playground.
School Uniform:
Children should wear their school uniform for three days a week, outdoor PE kit for one day (Monday) and they can wear their own clothes on a Friday.
Monday - Outdoor PE kit e.g. joggers, t-shirt, sweatshirt/jumper (or tracksuit) and trainers.
Tuesday - School Uniform
Wednesday - School Uniform
Thursday - School Uniform
Friday - Own clothes (normal clothes jeans, t-shirts, dresses etc, no costumes/princess outfits etc.)
On the first day of school you can send your child in with a spare set of clothes e.g. leggings/joggers/t-shirt which we can keep in their tray in the classroom to be used if a change of clothes happens to be needed.
Home Learning:
Home learning will be submitted via dojo portfolio this year. More detail about this and the new Homework Menu will follow.
Class Dojo: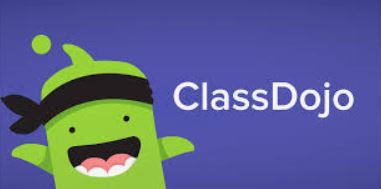 We love to use Class Dojo to communicate with you at home and it is our main form of home-school communications. Therefore it is extremely important to please make sure you are connected to Class Dojo and keep an eye on Class Dojo for day-to-day class and whole-school information, photos and updates of our fun learning, updates on your child's behaviour and messages from the class teacher.
As per the Covid-19 risk assessment and changes to the start and end of the day (as outlined below), there is much less opportunity for face-to-face contact between us and yourselves. Therefore, it is even more important that you please use Class Dojo to communicate with your class teacher or year leader. A key priority of ours is the relationships between teachers and adults at home to ensure that the children are fully supported at home and at school. Communication is a crucial part of this process so please do not hesitate to contact your class teacher or the year leader if you have any questions, comments or worries.