Year 5

In Year 5, our curriculum intent is underpinned by the National Curriculum, whilst following the school's belief of developing the children's communication skills. We do this through a broad range of experiences and opportunities planned to enhance a love of learning, an understanding of the world and with communication as key.
We aim to further a thirst for knowledge and encourage the children to be creative, inquisitive and explore, whether that be through experiments, investigations, exploring the world around them, or any other opportunity that arises. We want the children to gain knowledge and skills for life and promote a passion for life-long leaning.
We intend to nurture a love of reading and books are embedded in all areas of our curriculum. We will foster an enjoyment of books and encourage reading for pleasure. Teachers will model this and expose the children to a wide range of text types, as well as revisiting favourite genres.
Communication skills are consistently developed and this will be through books, reading, speaking and listening, debates and expressive arts, as well as every day discussions and talk time. We want the children to be able to express themselves confidently, develop strategies to manage and express emotions and be able to apply this in any situation that they are faced with.
By the end of Year 5, the children are prepared and ready to take their next journey into Year 6, and we aspire for them to be independent, resilient, motivated, confident and happy learners with a growth mind-set, ready to face future challenges with a smile on their face.
Our topics: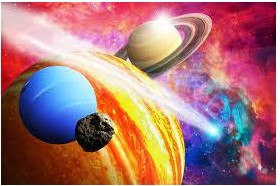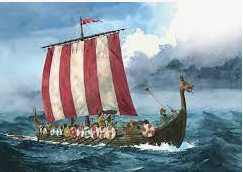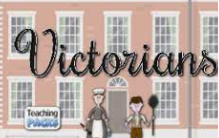 Autumn Term -TO INFINITY AND BEYOND! Join us on our adventure through Space as we explore the planets and our solar system.
Spring Term - Traders and Raiders - We know about the Romans but who came next? Gazing out across the North sea might you give you a scare! Viking long boats are making their way to shore. With dragon heads leading the way they conqured England through bloody battle and vicious attacks.
Summer Term - Royals, Rivers and Revolutions - Voyaging down the River Thames, our Summer topic will be a right royal affair as we learn all about Victorian London.
Meet the team:
Miss Dooley - Year 5 Leader, Science KS2 leader
Miss Schofield - Year 5 Teacher, School Mathematics leader
Ellie Kapler - Year 5 teacher, Pupil Premium and Curriculum leader.
Mrs Arnold, Mrs Campbell, Miss Tams, Mr Rizzo, Mrs Perridge- Teaching Assistants
Start and end of the school day:
Children need to arrive to school between 8.40am and 9am. Children must be dropped off at the Year 5/6 Playground gate and there will be members of staff to help children to their classrooms. The school has introduced this staggered start time to ensure parents and children have the space to keep appropriately distanced.
At the end of the day, children will be picked up at 3:05pm from the Upper School Playground (the one near the large field). Parents should please wait in the assigned squares on the playground.
Our Daily Timetable:
8:40 - 9:05 - Morning work based around developing and improving basic skills for English and Maths
9:05 - 9:15 - Class assembly (on relevant days)
9:15 - 10:30 - Maths (Power Maths session + a same-day intervene session)
10:30 - 11:00 - Break Time
11: 00 - 12:10 - English
12:10 - 13:00 - Lunch
13:00 - 13:30 - Whole Class Reading Lesson
13:30 - 15:00 - A combination of foundation subjects. Each week there will also be one afternoon of PE, one afternoon of Science and 45 minutes of Computing. Throughout the term there will also be a mixture of PSHE, Music, Art, History, Geography, French, DT and RE.
School Uniform:
Children should wear their school uniform for three days a week, outdoor PE kit for one day (Monday) and they can wear their own clothes on a Friday.
Monday - Outdoor PE kit e.g. joggers, t-shirt, sweatshirt/jumper (or tracksuit) and trainers.
Tuesday - School Uniform
Wednesday - School Uniform
Thursday - School Uniform
Friday - Own clothes (normal clothes jeans, t-shirts, dresses etc, no costumes/princess outfits etc.)
On the first day of school you can send your child in with a spare set of clothes e.g. leggings/joggers/t-shirt which we can keep in their tray in the classroom to be used if a change of clothes happens to be needed.
Home Learning:
Home learning will be submitted via dojo portfolio this year. More detail about this and the new Homework Menu will follow.
Class Dojo: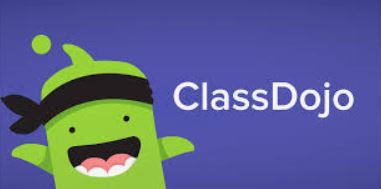 We love to use Class Dojo to communicate with you at home and it is our main form of home-school communications. Therefore it is extremely important to please make sure you are connected to Class Dojo and keep an eye on Class Dojo for day-to-day class and whole-school information, photos and updates of our fun learning, updates on your child's behaviour and messages from the class teacher.
As per the Covid-19 risk assessment and changes to the start and end of the day (as outlined below), there is much less opportunity for face-to-face contact between us and yourselves. Therefore, it is even more important that you please use Class Dojo to communicate with your class teacher or year leader. A key priority of ours is the relationships between teachers and adults at home to ensure that the children are fully supported at home and at school. Communication is a crucial part of this process so please do not hesitate to contact your class teacher or the year leader if you have any questions, comments or worries.