Environment
Southfields Learning Environment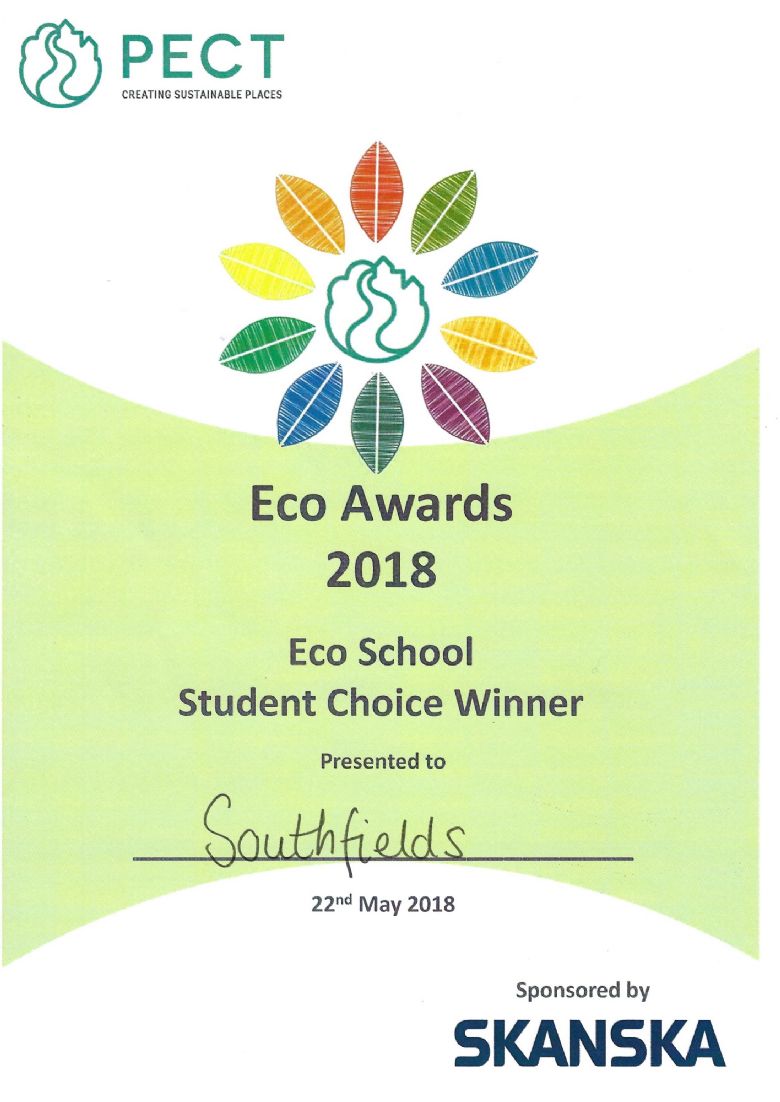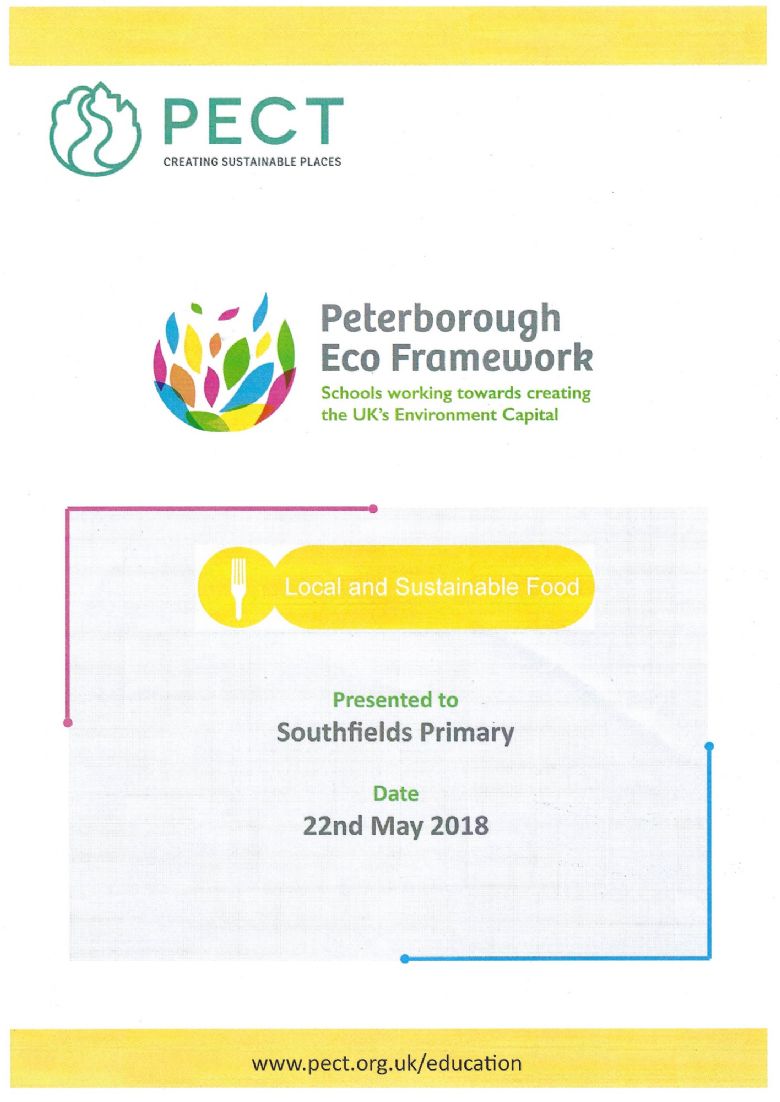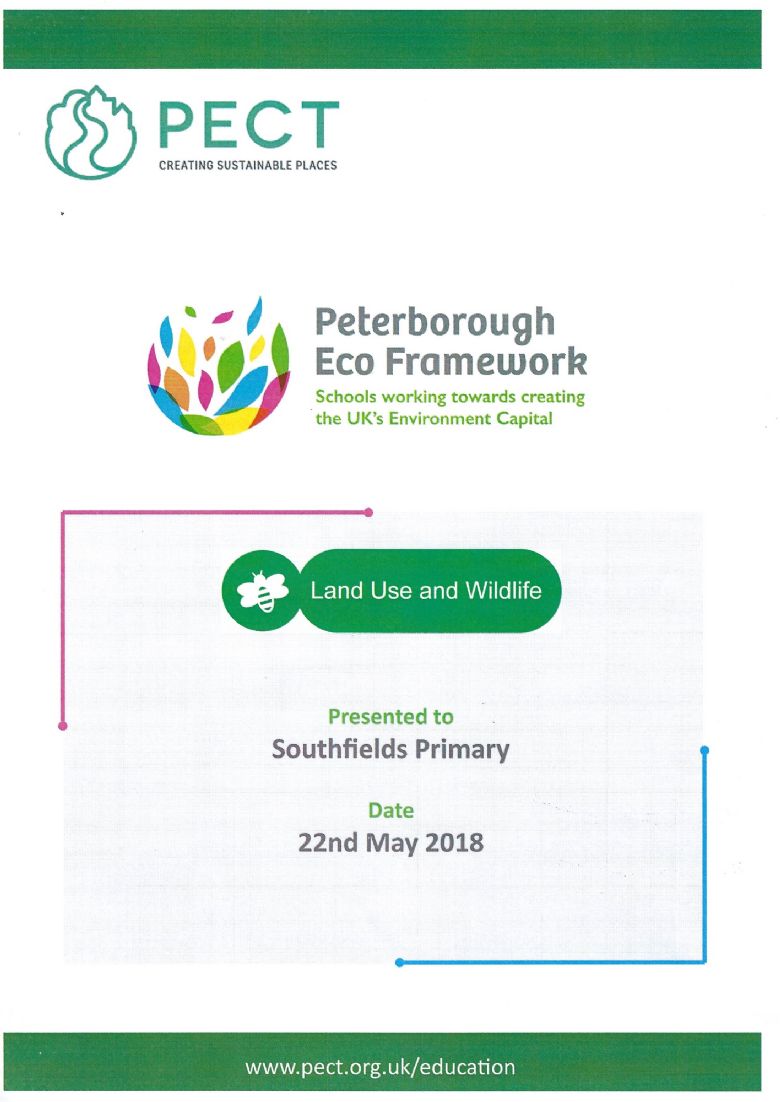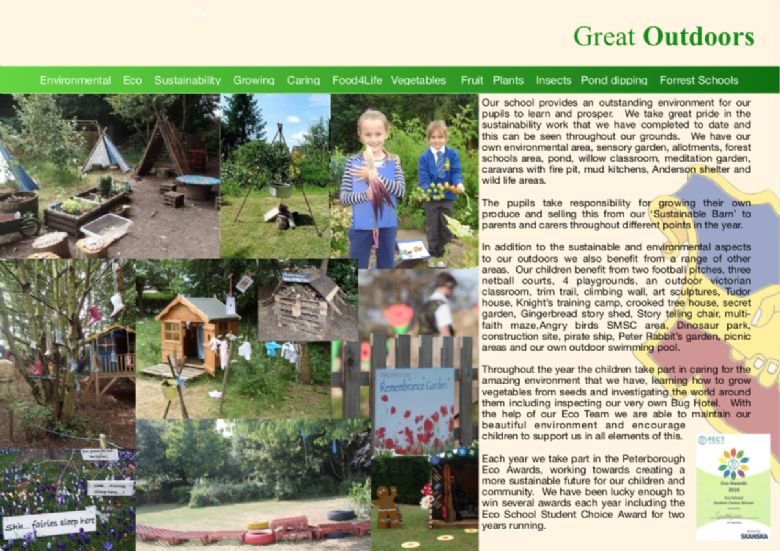 Forest School at Southfields
"The ethos of Forest School is based on a fundamental respect for children and young
people and for their capacity to instigate, test and maintain curiosity in the world around
them. It believes in children's right to play; the right to access the outdoors (and in
particular a woodland environment); the right to access risk and the vibrant reality of the
natural world; and the right to experience a healthy range of emotions, through all the
challenges of social interaction, to build a resilience that will enable continued and creative
engagement with their peers and their potential."
Forest School Training, 2019
At Southfields Primary School the focus of Forest School is to develop the children's
collaborative skills, practical skills, risk-taking skills, self-esteem and confidence. These
essential skills can then be transferred back into the classroom. We want to make learning
practical, enjoyable and child-led where possible, with quality, calming time spent outdoors
in a woodland environment.
At Southfields Primary School, we have started Forest School in Year 1 with a one-hour
session per week, lasting for one term, with a Forest School Level 3 trained Teacher who
teaches in Year 1. The class is split in half with the first group attending Forest School for the
first hour and the second group attending Forest School for the second hour. Forest School
is limited to a maximum of 15 children per session to enable a quality session. The three
Year 1 classes attend Forest School on a rotation (Autumn, Spring and Summer term).
The children have taken part in a range of activities at Forest School including den building,
making woodland crafts, toasting marshmallows around a fire, completing obstacle courses
and squelching in lots of mud! Waterproof clothing is provided by the school which means
the children go out in all weather, and spare waterproof shoes are available if required. The
children have really enjoyed Forest School this year. Have a look at some of the photographs
below!