Results and Achievement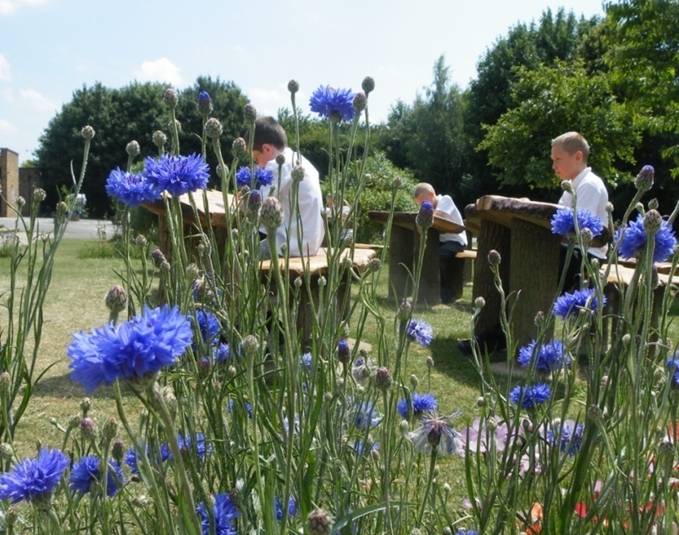 ---
2018 Provisional Data
EYFS - School Provisional Data vs National (most up to date data)
Reading - 76% School 2018 77% National 2017
Writing - 75% School 2018 73% National 2017
Number - 79% School 2018 79% National 2017
Shape - 80% School 2018 82% National 2017
GLD - 77% School 2018 71% National 2017
Exceeding
Reading - 12% School 2018 19% National 2017
Writing - 9% School 2018 11% National 2017
Number - 16% School 2018 16% National 2017
Shape - 14% School 2018 15% National 2017
KS1 - School Provisional Data vs National (most up to date data)
Reading - 76% School 2018 76% National 2017
GD - 29% School 2018 25% National 2017
Writing - 69% School 2018 68% National 2017
GD - 17% School 2018 16% National 2017
Maths - 80% School 2018 75% National 2017
GD - 23% School 2018 21% National 2017
Combined - 66% School 2018
KS1 Phonics - School Provisional Data vs National (most up to date data)
Y1 Phonics - 83% School 2018 81% National 2017
Y2 Phonics - 87% School 2018 92% National 2017
KS2 - School Provisional Data (with MENA removed) vs National (most up to date data)
Reading - 65% School 2018 75% National 2018
GD - 19% School 2018 25% National 2018
Writing - 78% School 2018 78% National 2018
GD - 6% School 2018 18% National 2018
Maths - 70% School 2018 76% National 2018
GD - 17% School 2018 23% National 2018
GHASP - 72% School 2018 78% National 2018
GD - 33% School 2018 31% National 2018
Combined - 54% School 2018 64% National 2018
Data Overview 2017 Results - Published July 2017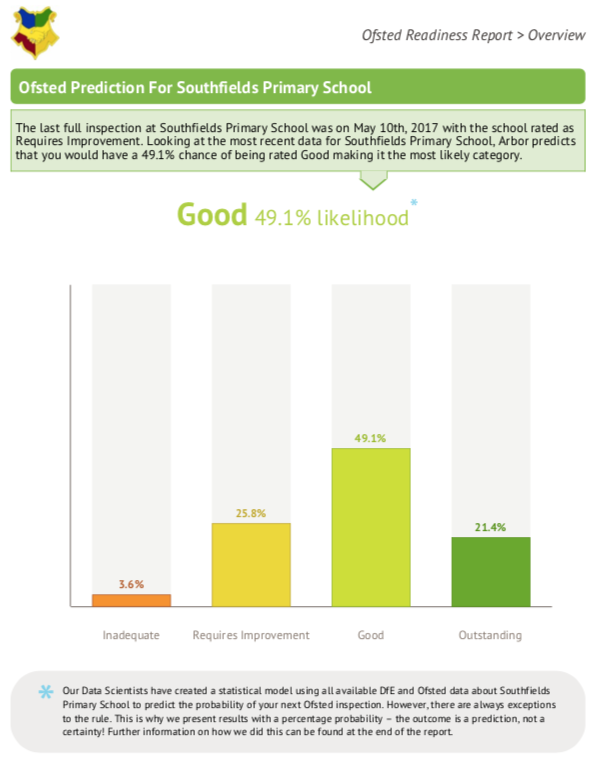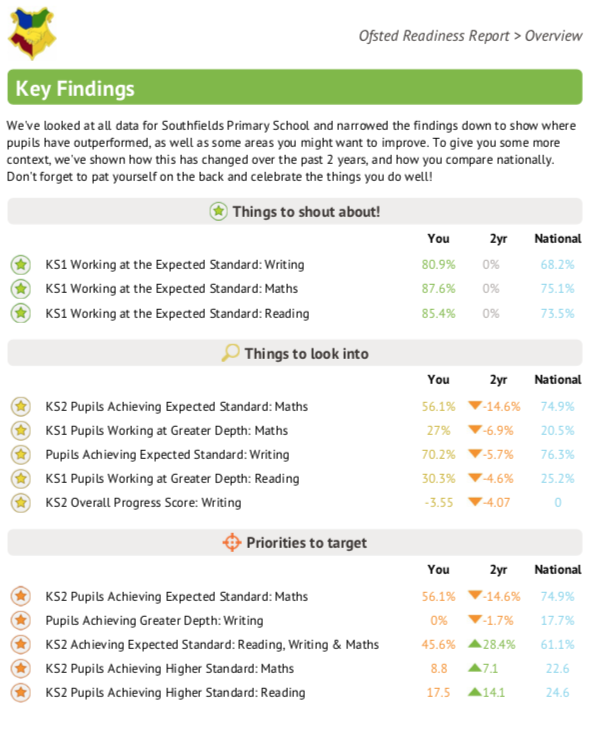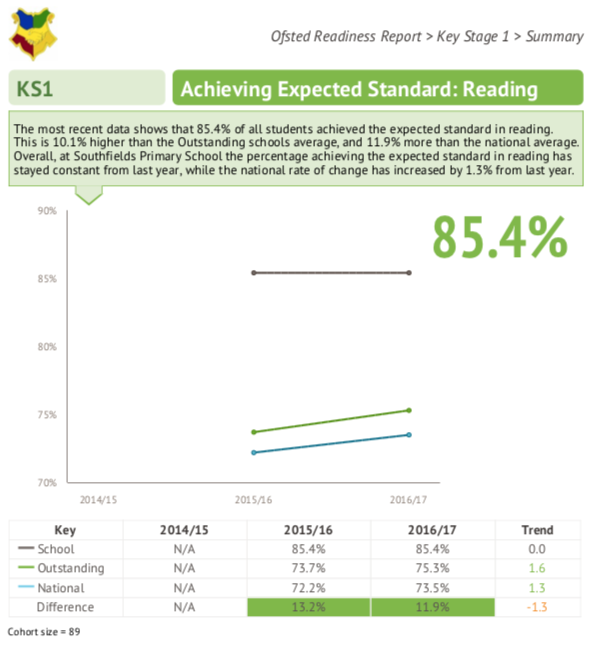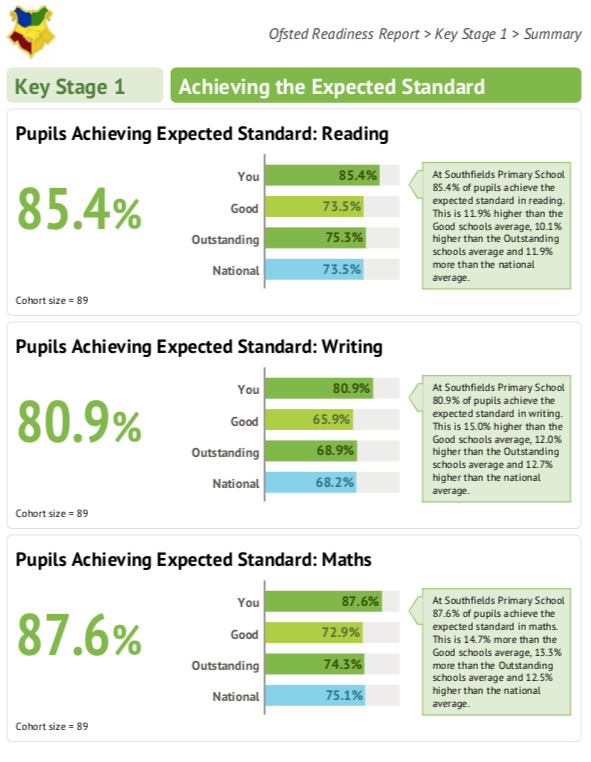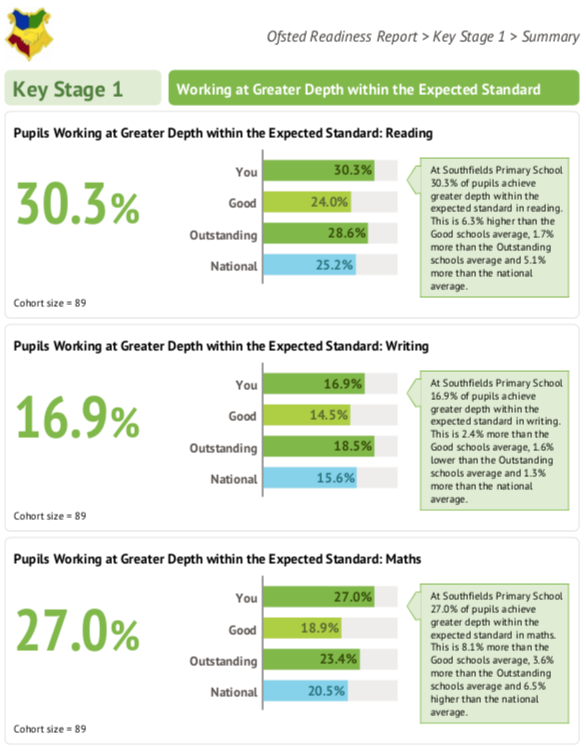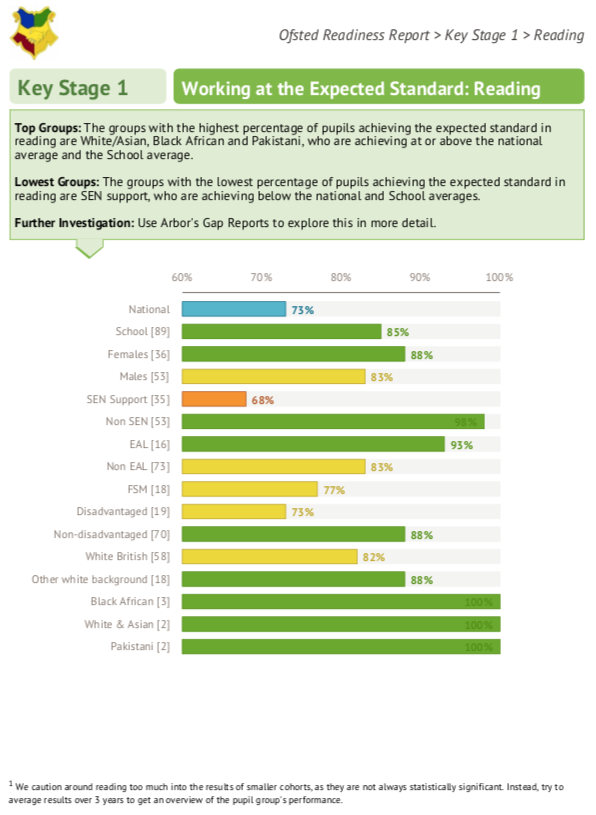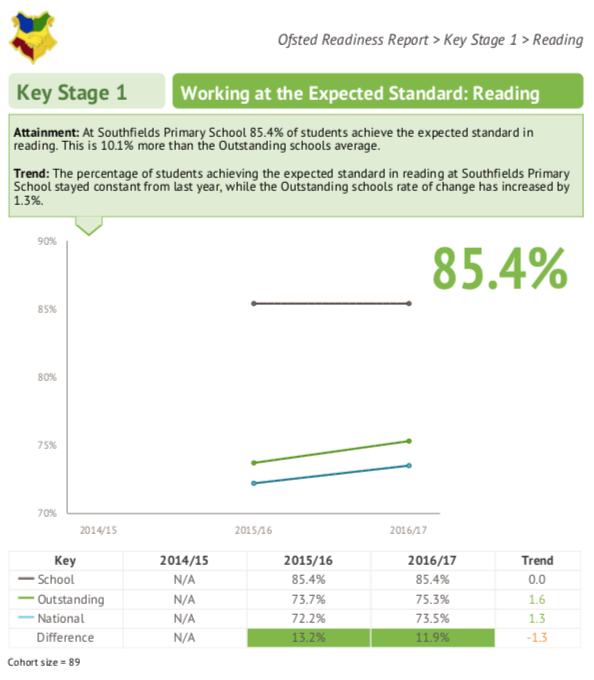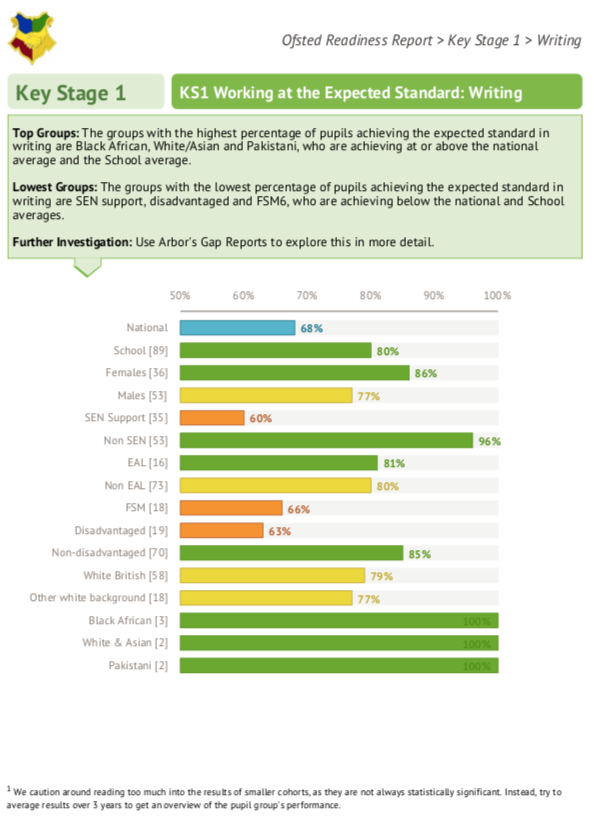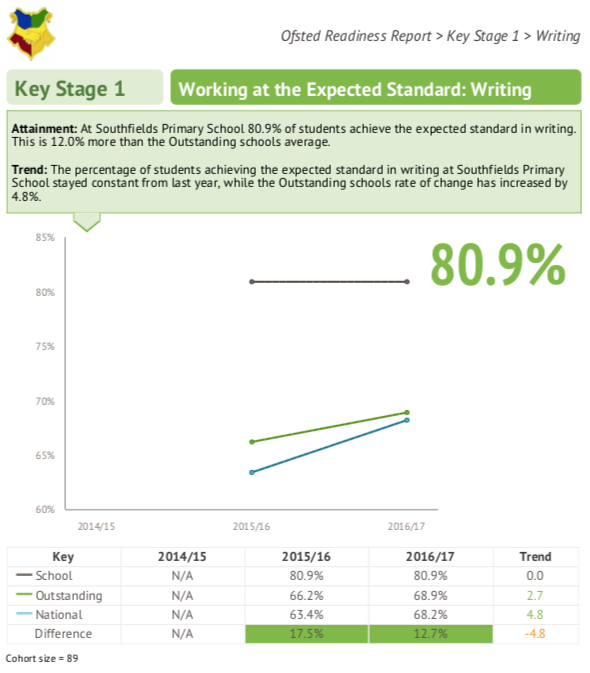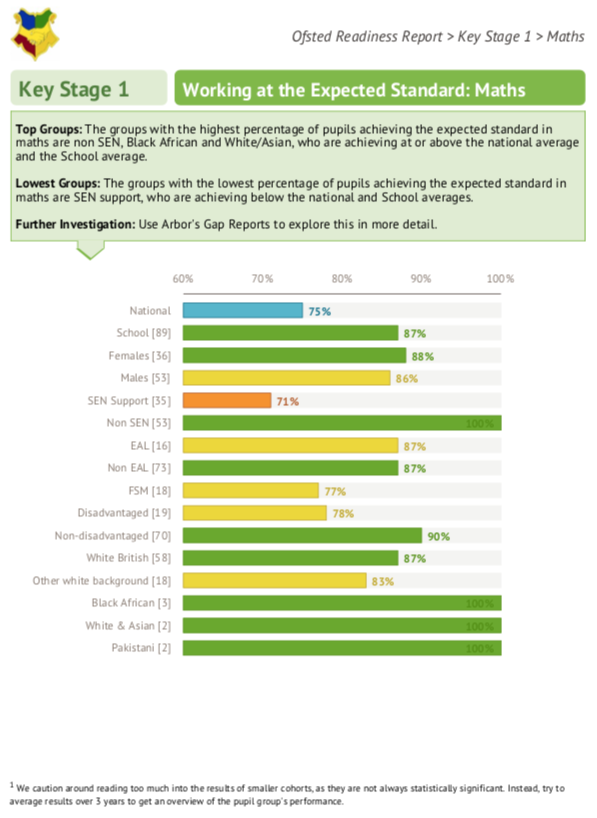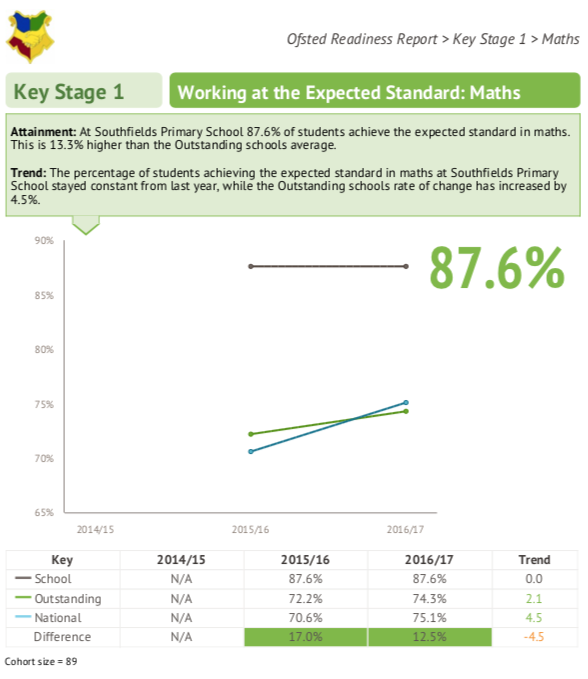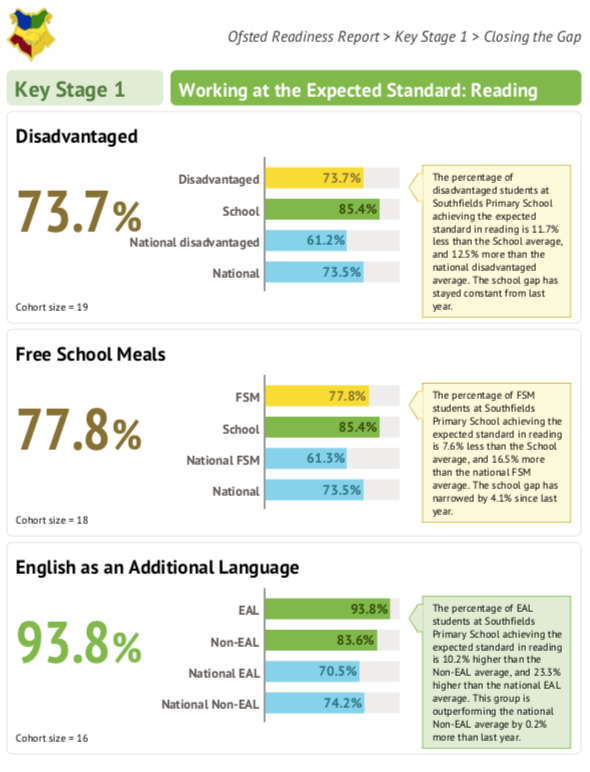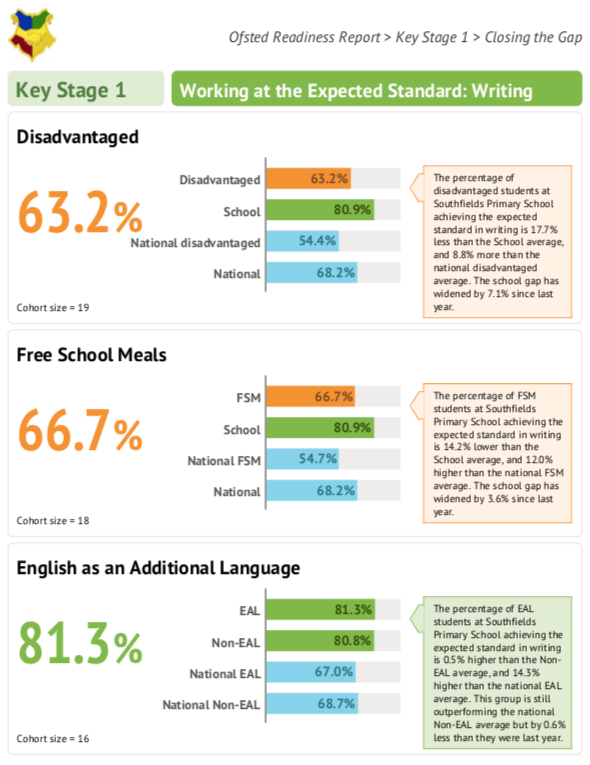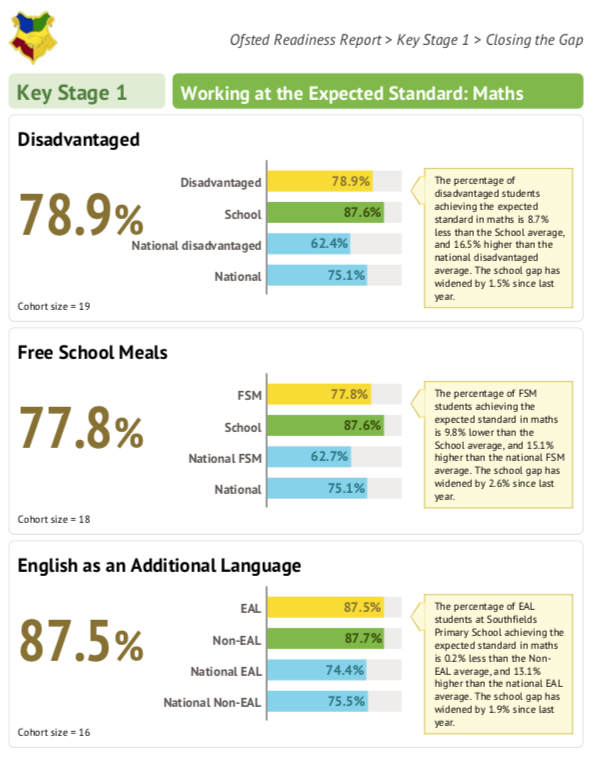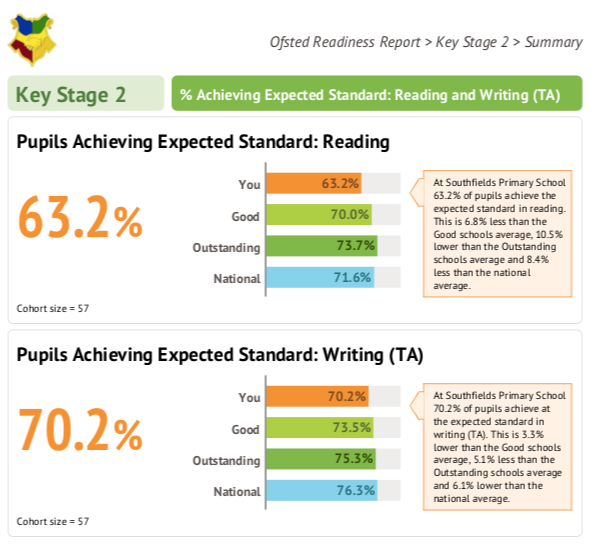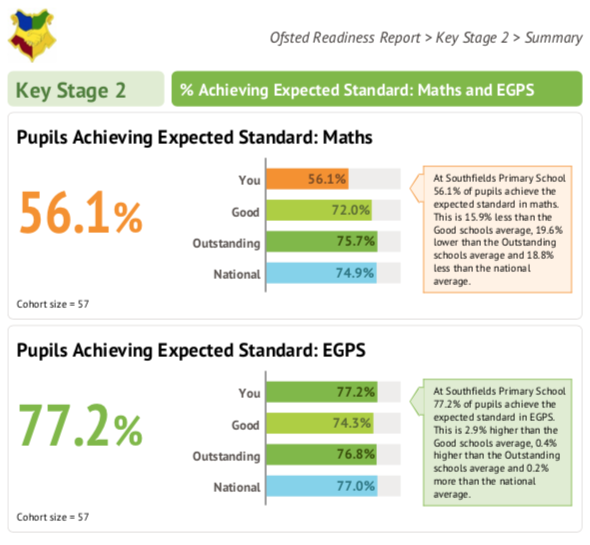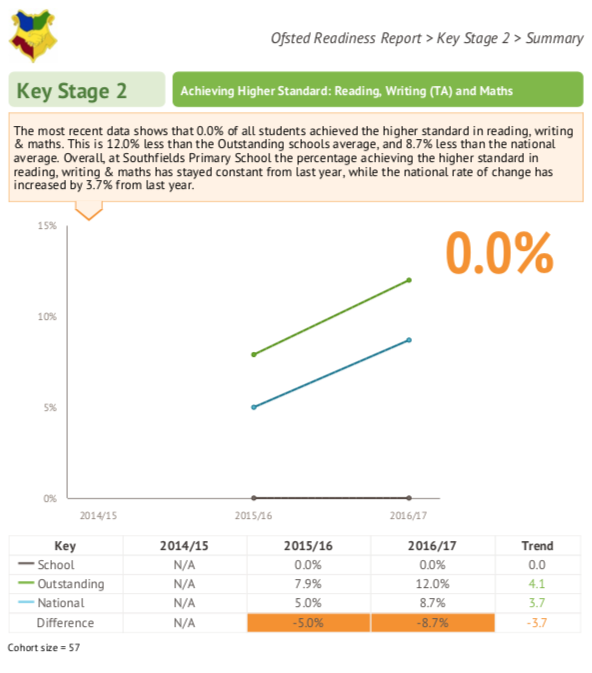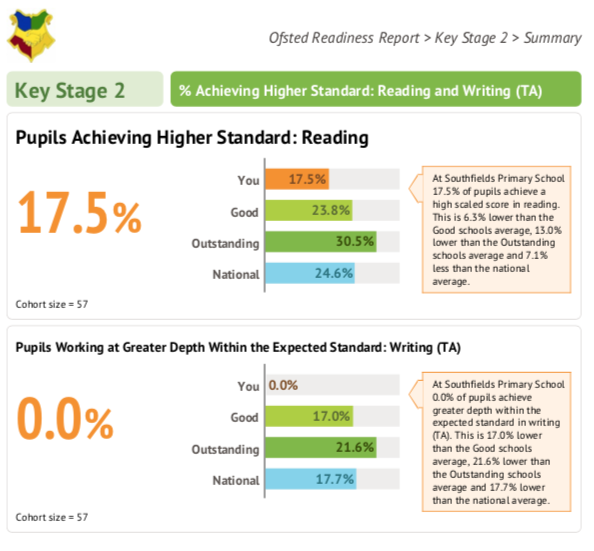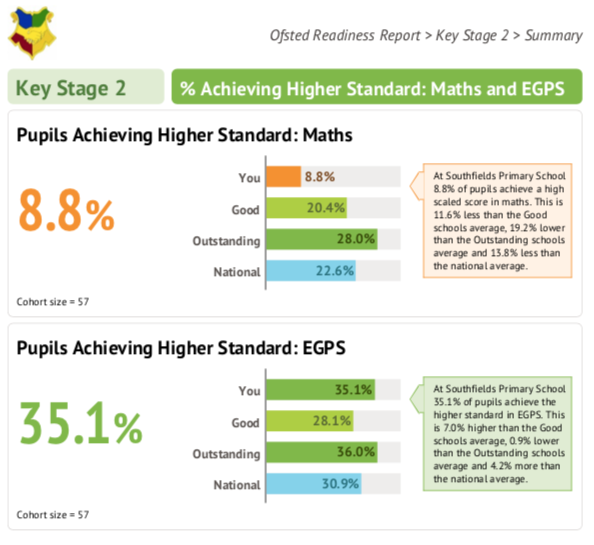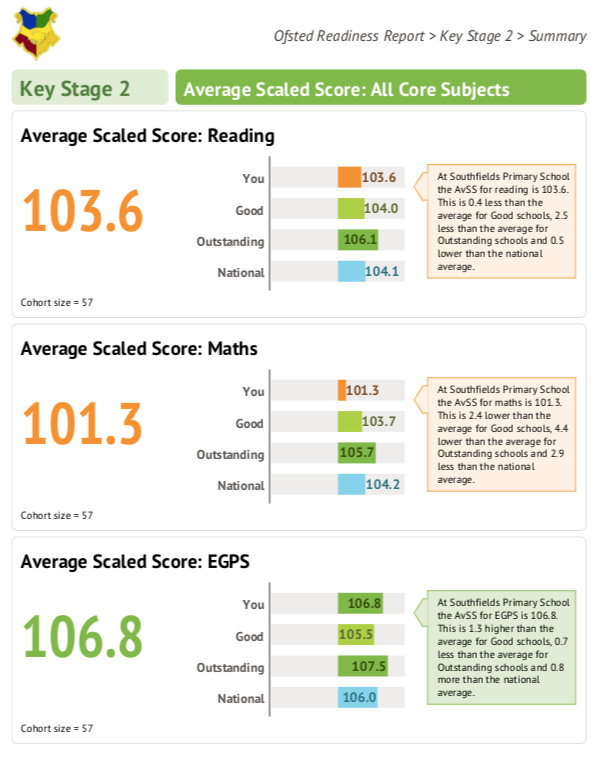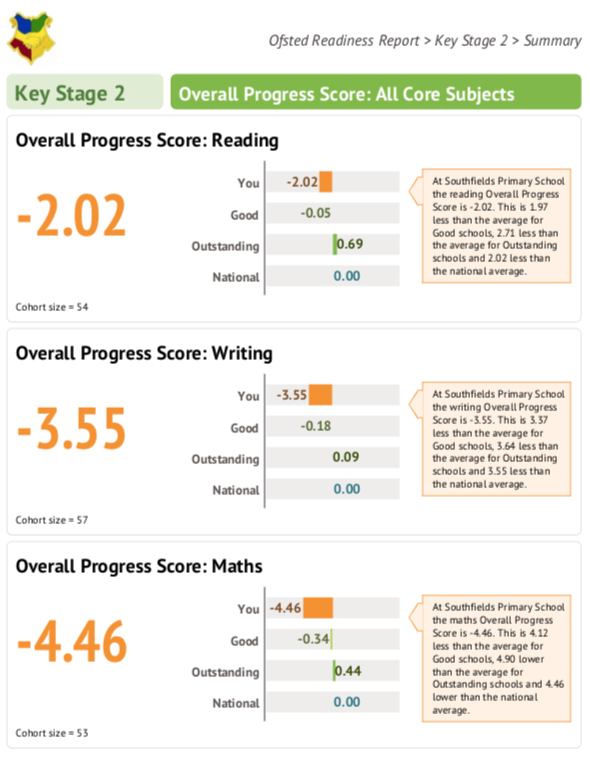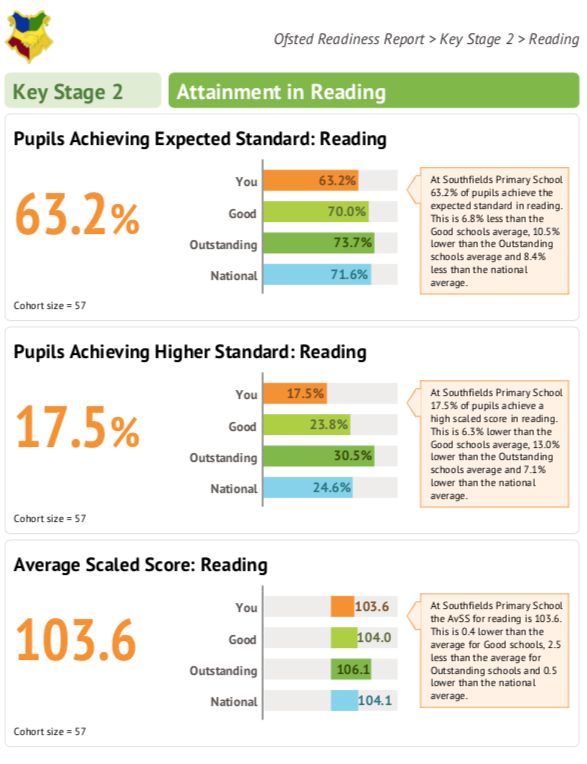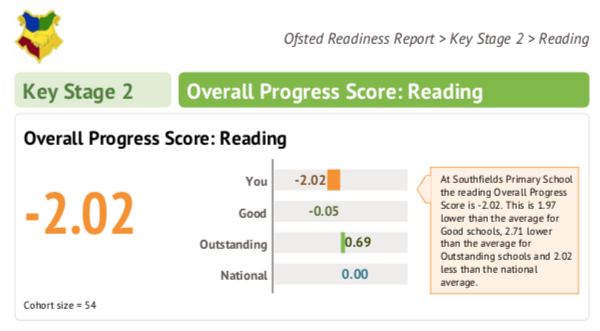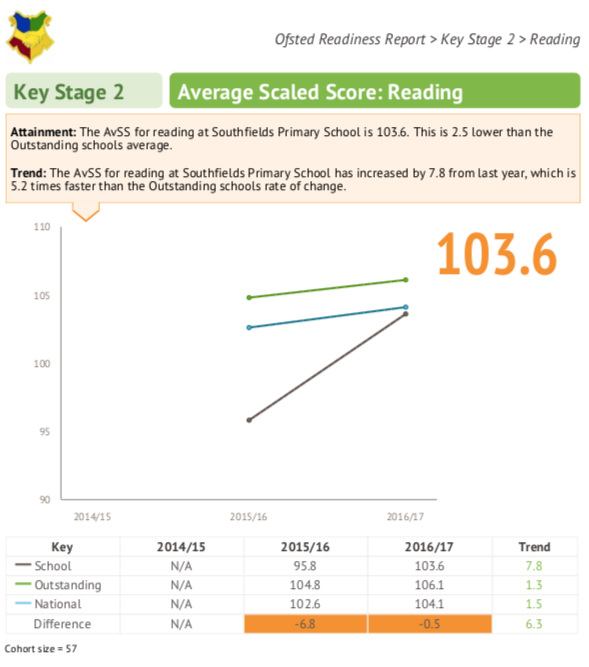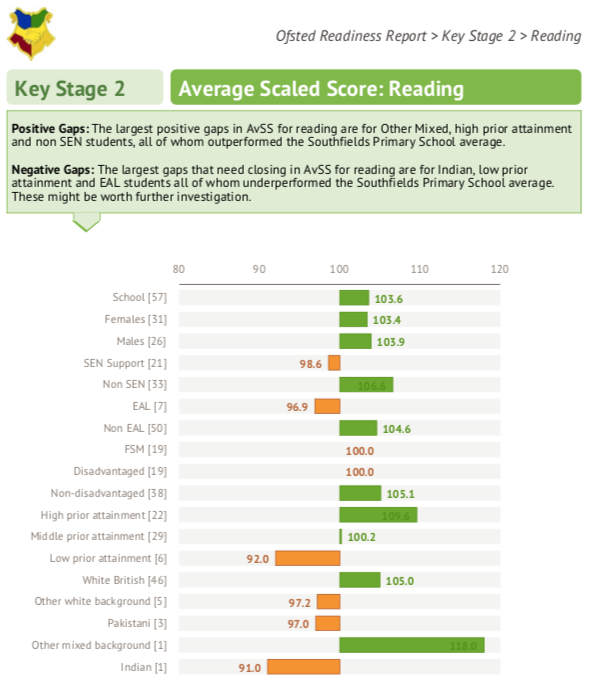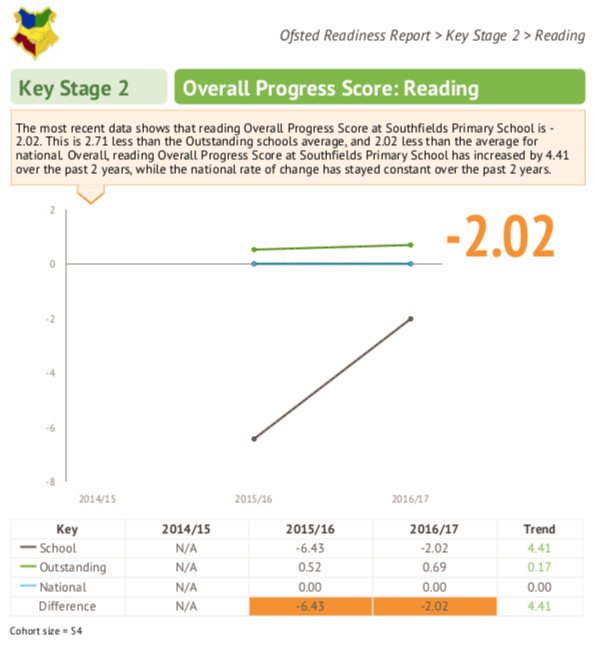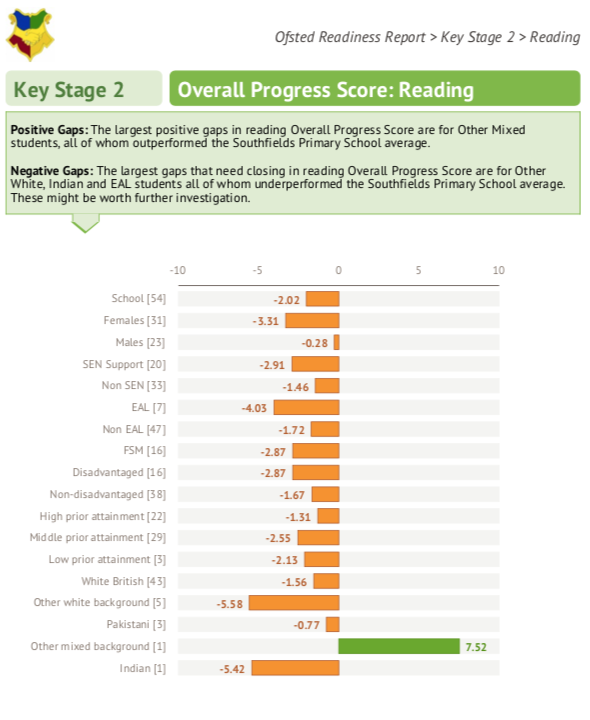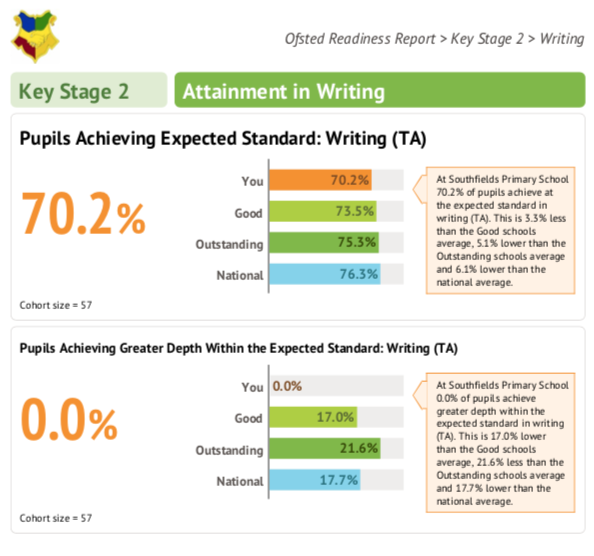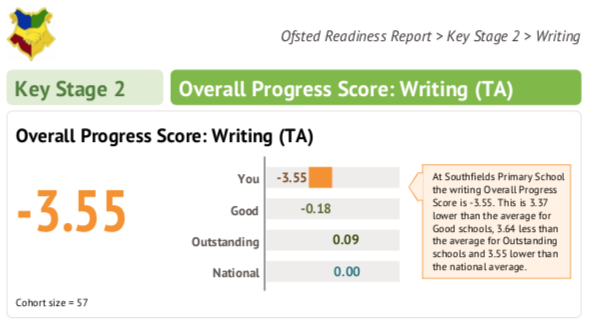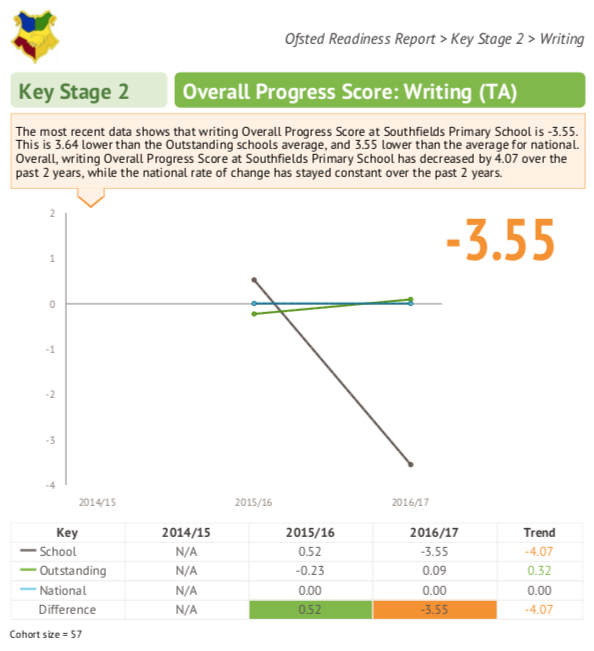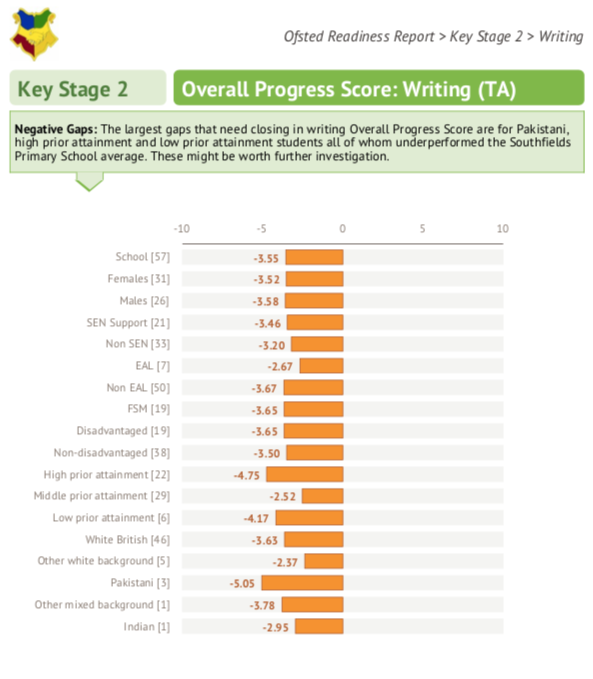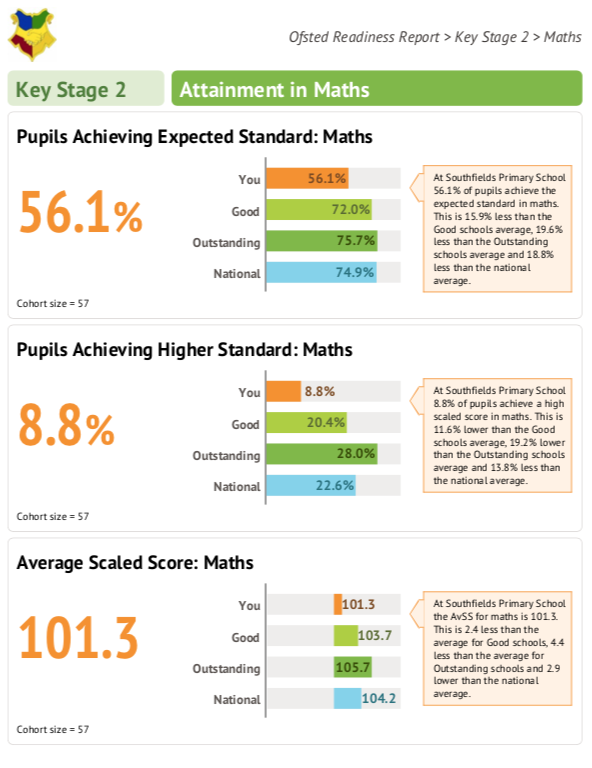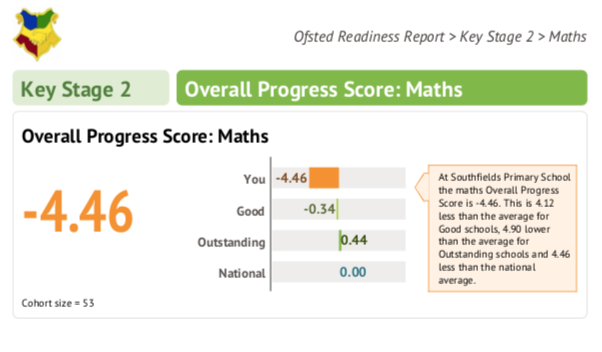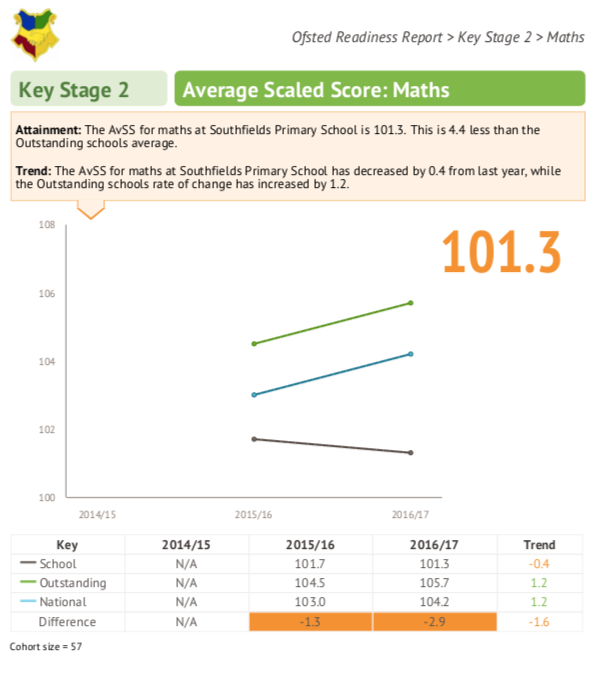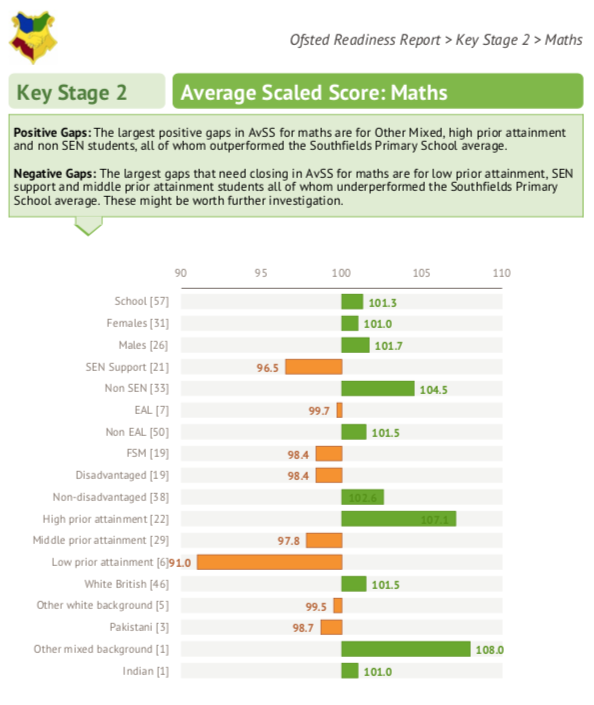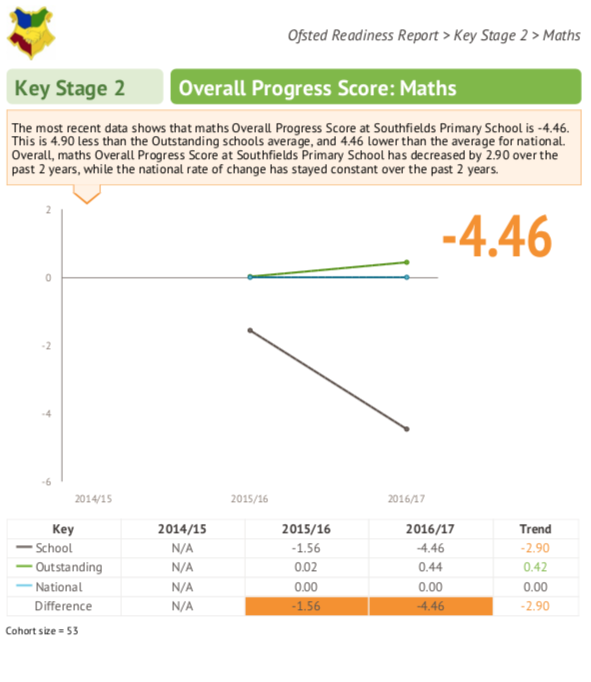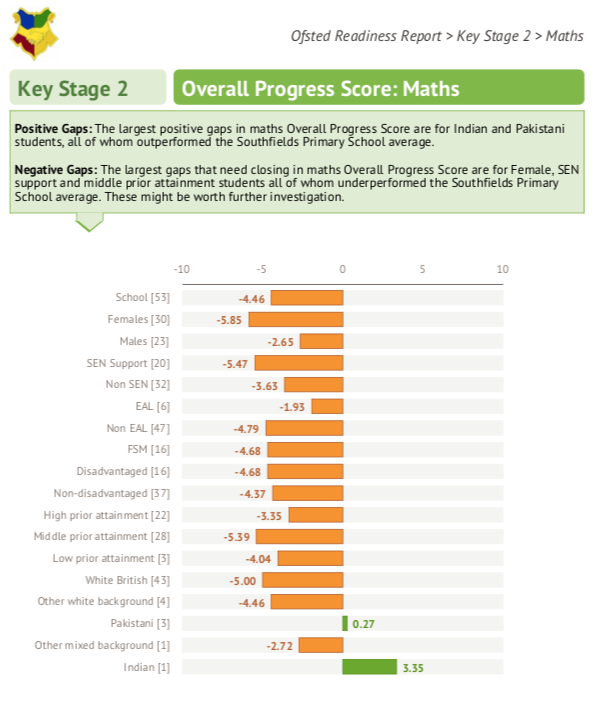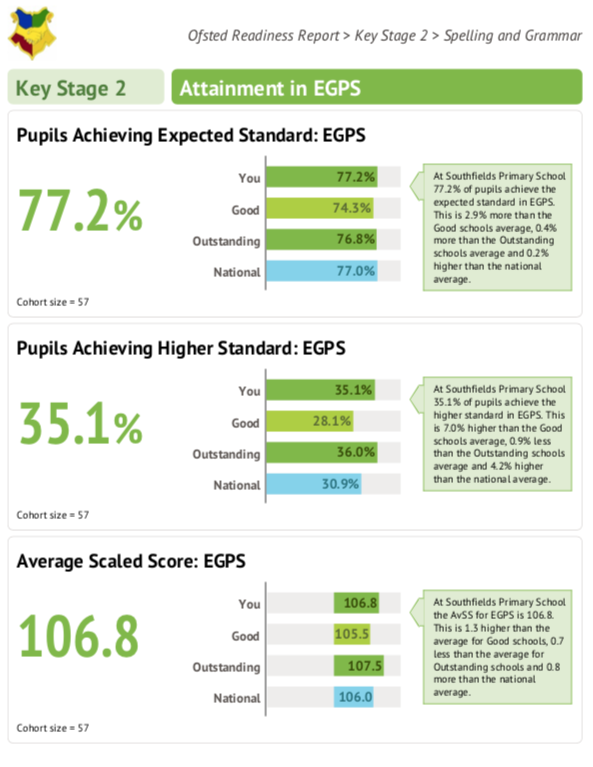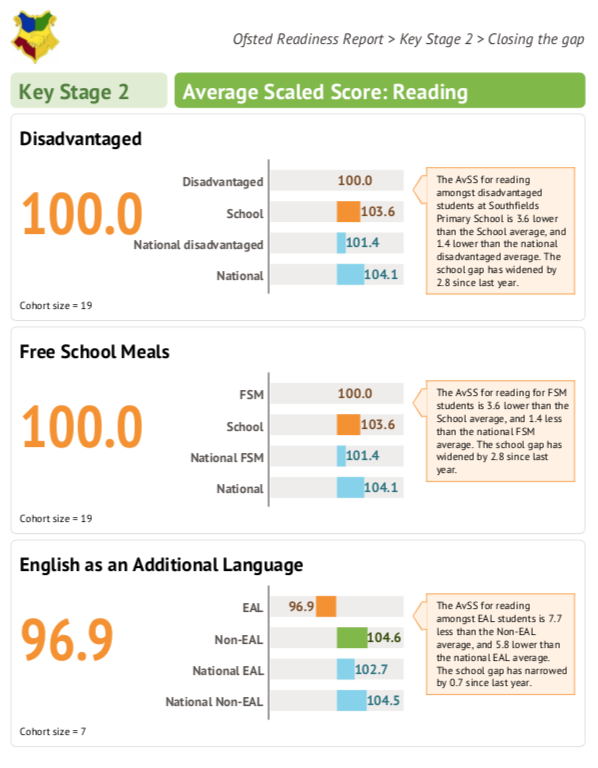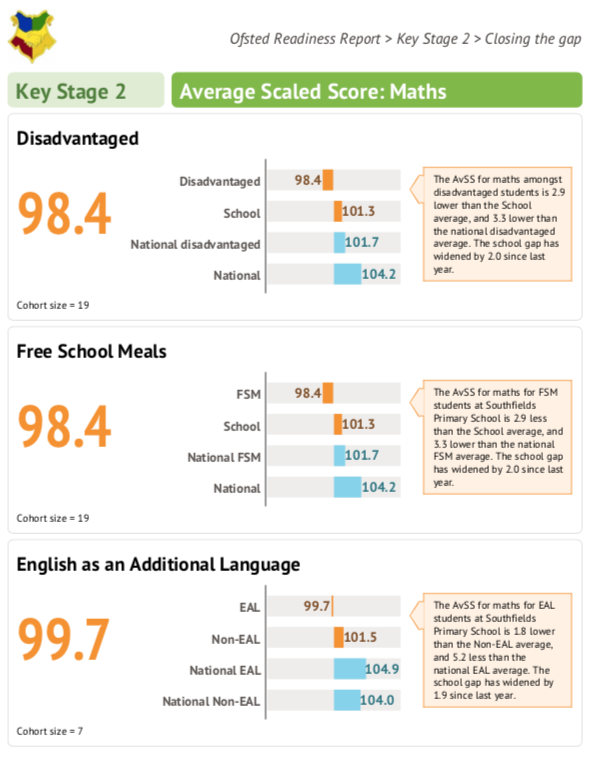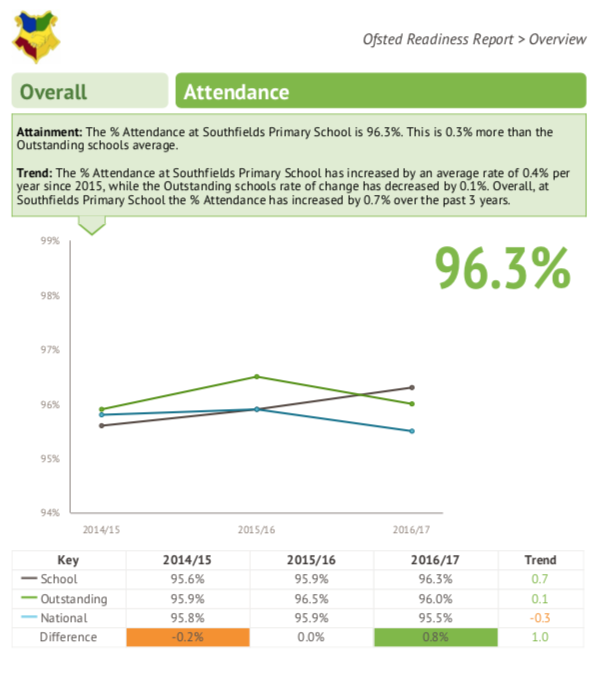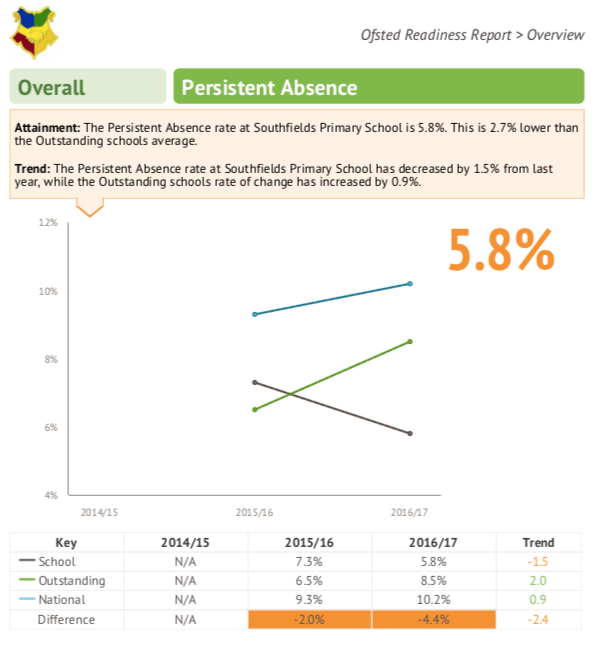 EYFS
To measure this, all data is recorded for each of the areas of learning.
The National GLD (Good Level of Development) in 2015-16 last year was 69%
GLD measures the Prime Areas of Learning plus Literacy, Mathematics and understanding of the world.
The school in 2014-15 GLD was 49% and this was an improving trend for over 6 years.
This School 2016 GLD was 61%
The school 2017 GLD was 74%
2015-16 2016-17
Reading 61% 78%
Writing 65% 77%
Number 66% 83%
Shape and Space 69% 82%
General Comments this year:
FSM/PP did equally well as non FSM/PP pupils.
SEND performed the least well GLD 36% attainment despite making good progress.
EAL is an area to work on 60% GLD especially with a significant raise in EAL entering the school in 2017-18.
Year 1 Data Phonics
73% 2015 for school
74% 2016 for school
79% 2017 for school
A three year upward trend the school is now broadly inline with national average.
Year 2 Phonics
Year 2 was 90% in 2016 and also 90% this year 2017 of all pupils at the end of KS1 who have passed the phonics screening this is also broadly inline with national.