Phonics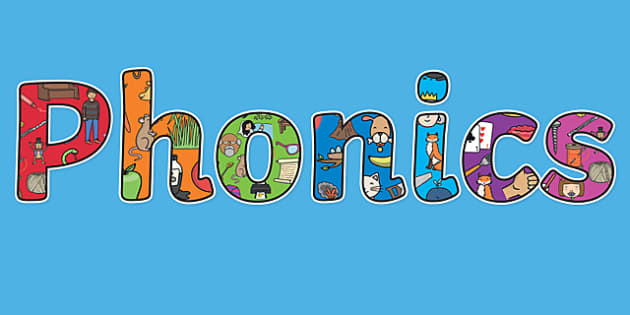 Phonics is the basis for reading and writing skills. At Southfields Primary we follow the 'Letters and Sounds' programme, which is a scheme taught in 6 phases. This programme teaches children to decode (breakdown) words into their smallest units of sound (phonemes) to help them read, and then apply this to their writing. In the Early Years we also use the Jolly phonics actions and songs for each sound to help the children remember the letter shape, the name and the sound it makes. We began by working on Phase 1 phonics, which focuses on developing children's speaking and listening skills e.g. environmental sounds, rhyme, rhythm, alliteration and early letter recognition. We are currently working on Phase 2. You can find the Phase Two Jolly phonics songs and actions here: https://www.youtube.com/watch?v=jvAYUvQUrGo .
We teach phonics using a range of games, songs and interactive activities. Each week the children learn two new sounds and some High Frequency words or Tricky words. You can find these on www.lettersandsounds.com under resources. We continue to incorporate elements of Phase 1 phonics within our provision alongside phase 2 to ensure the children are attuned to the sounds around them in order to help them develop their blending and segmenting skills.
The children learn how to read and write the sounds we learn each week and then they apply this learning within the provision and through games such as silly soup, phonics gym, buried treasure and much more. You can find some of these games such as Buried Treasure on the letters and sounds website above.