Miss Schofield
Autumn Term 2018 - Welcome to Year 4!
Dear Parents and Guardians,
Welcome back! I hope that you have all had a lovely summer. I am Miss Schofield and this will be my first year of teaching at Southfields.
I am so excited to teach Year 4. It is going to be a great year as we have some amazing topics to learn about. My ambition as a Class Teacher is to provide the children with fun, creative and captivating lessons to engage and inspire them. I really hope that your child is just as excited as me to begin their learning journey.
Curriculum:
During the Autumn Term, our topic is The Birth of Britain where we will learn about all aspects of the Romans. We will discover how the Roman's invaded Britain and the spread of their empire, as well as their armies and soldiers. In addition, we will learn all about their way of life, the amazing things they created and the famous events and battles that occurred during the Roman period.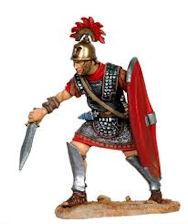 All of our writing in English will also be related to the Romans, allowing us to fully immerse ourselves into the topic and apply what we have been learning in our History and Geography lessons. We will be writing Roman stories, diary entries of Roman Soldiers, non-fiction reports about Roman way of life, persuasive adverts for Roman Villas, newspapers reporting on the Roman invasion and persuasive speeches for Roman leaders. As you can see we will be very busy experiencing and writing in a range of genres and styles. I cannot wait to see some of the writing the children produce and the progress they make during this first term.
In Science, we will be focusing on Sound and Electricity, however through large on-going investigations and experiments, lots of areas of our Science curriculum will be covered this term.
Our Autumn term focus for PE is Team Games. We will focus on Hockey and Netball, the children will build up their skills and abilities in these sports whilst improving their ability to work as a team.
Communication:
A strong home-school partnership is extremely important. We both play an integral part in your child's journey and I would love for us to communicate openly. If you ever have any worries, questions, concerns or problems however big or small, please do let me know to ensure that anything is dealt with quickly and efficiently.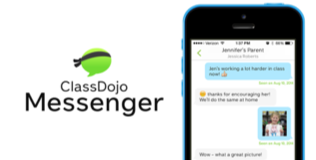 Class DoJo is the most effective means of communication between us and I urge you, if you have not already, to connect to this as soon as possible. Messaging me on Class Dojo is often the quickest way to contact me and I endeavour to reply and get back to you as quickly as I can. I will update the class page with updates and photos of what we have been learning in school, as well as messages and key information about upcoming events, homework etc.
I am also of course happy to meet face to face if and when required. I will be on the door two mornings a week and will be available to take any quick questions or messages at the end of the day once all children have gone with their adults. I am sure you can appreciate that my schedule after school is very busy however, therefore I ask that any longer discussions or meetings to please be prearranged via Dojo Messenger to ensure enough time is allowed.
Key Dates:

8th October - Roman Day (Children are invited for dress-up as a Roman for this day)
PE kit:
Our class will have a scheduled weekly slot for PE, however this can sometimes change and there may be other exciting opportunities that may arise throughout the week. Therefore we kindly ask that the children consistently bring in their PE kit on Monday morning and leave it in school until Friday when it can be taken home to be cleaned, this will ensure your child does not miss out on any activities. They will require both an indoor and outdoor kit throughout the year.
Home Learning:
In Year 4, the children will continue to receive weekly spellings and times table homework. These will be given out and tested on a Thursday each week.
Topic based homework will also be given and due on a Thursday, however the children will usually have 2 weeks to complete this as it will often be larger and more creative tasks.
Maths homework will be given out periodically, as and when the class teacher feels necessary and most appropriate. Due dates for these may vary, but this will always be made clear on the homework or via Dojo.
We also strongly encourage your child to make the most of the online resources that are available to them. These include: ActiveLearn, Bug Club, RM EasiMaths and iXL.
Thank you so much for taking the time to read this information. If there is anything else you would like to know please do contact me and I will do my best to help you.
I look forward to meeting you all properly soon.