Miss Schofield
Spring Term 2019
Dear Parents and Guardians,
I can't believe it is the Spring term already! The year has flown by so far. The children have settled in really well to Year 4 and are making great progress.
Spring Term Curriculum:
During the Spring Term, our topic is Expedition Everest, where we will learn all about MOUNTAINS. We will learn all about the structure of the earth, types of mountains and how they are formed, how to locate mountain ranges on maps and complete lots of projects to do with famous mountains in the world. We are very excited to be creating some lovely rock and marble art, as well as design and make our own shelters to keep us safe during our mountain adventure. Our Science will also be taught through this topic; we will learn about 'Changing States', when we investigate the water cycle, chocolate rocks and melting ice. In addition, we will discover rivers and learn about Mountain animals and habitats.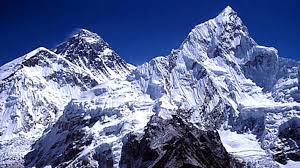 All of our writing in English will also be related to exploration and mountains, allowing us to fully immerse ourselves into the topic and apply what we have been learning in our Geography and Science lessons. We will learn all about Shackleton's expedition across the Antarctic and write diary entries from the crew members. We will write newspaper reports on a Mountain disaster and stories involving Mountain rescue.
Our Spring focuses for PE are fitness and endurance (to help us with our mountain adventures!). We will focus on circuit training and fitness activities, as well as gymnastics.
A sprinkle of magic:
This term, we are super lucky to also spend some weeks focusing on our Morphus and Nonsense theme of A SPRINKLE OF MAGIC. To fully immerse ourselves in these weeks we will be going to Harry Potter studios, making potions and dragons eggs, writing persuasive letters to hogwarts, adverts for wands and lots more!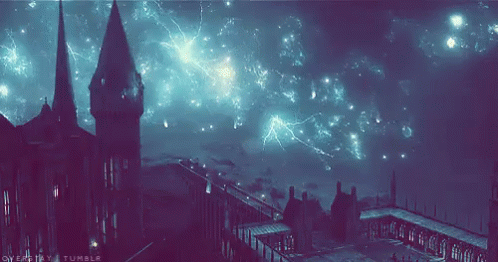 Working together
A strong home-school partnership is extremely important. We both play an integral part in your child's journey and I would love for us to communicate openly. If you ever have any worries, questions, concerns or problems however big or small, please do let me know to ensure that anything is dealt with quickly and efficiently.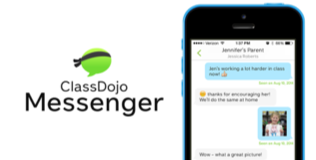 Class DoJo is the most effective means of communication between us and I urge you, if you have not already, to connect to this as soon as possible. Messaging me on Class Dojo is often the quickest way to contact me and I endeavour to reply and get back to you as quickly as I can. I will update the class page with updates and photos of what we have been learning in school, as well as messages and key information about upcoming events, homework etc.
I am also of course happy to meet face to face if and when required. I will be on the door two mornings a week and will be available to take any quick questions or messages at the end of the day once all children have gone with their adults. I am sure you can appreciate that my schedule after school is very busy however, therefore I ask that any longer discussions or meetings to please be prearranged via Dojo Messenger to ensure enough time is allowed.
Key Dates:

Friday 15th February 2019 - Dance workshops in school
Wednesday 6th March - Horstead Residential meeting for parents.
Thursday 7h March - Word Book Day
Monday 11th March 2019 - Trip to Harry Potter World
Mondat 1st April - Wednesday 3rd April - Horstead Residential trip.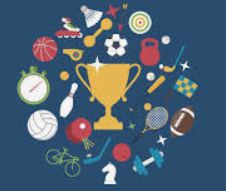 PE kit:
Our class will have a scheduled weekly slot for PE on Tuesdays, however this can sometimes change and there may be other exciting opportunities that may arise throughout the week. Therefore we kindly ask that the children consistently bring in their PE kit on Monday morning and leave it in school until Friday when it can be taken home to be cleaned, this will ensure your child does not miss out on any activities. They will require both an indoor and outdoor kit throughout the year.
Home Learning:
In Year 4, the children will continue to receive weekly spellings and times table homework. These will be given out and tested on a Friday each week. In addition, they will be expected to read daily (preferably with an adult who can record this in their reading logs) and write in their diary about what they have learnt that day.
This is monitored closely and the children will have to complete these in their break times, if they do not do so at home on a regular basis. We do understand that things occur, busy days and special events happen and books may forgotten and left at home occasionally. Of course in these rare instances allowances will be made, but for the majority for the time it is really important that the children complete these every evening.
Topic based homework will also be given and due on a Friday, however the children will usually have 2 weeks to complete it. After February half term, this will take the form of a new Homework Menu - allowing the children more choice and freedom with the homework they choose to complete.
Maths homework will be given out periodically, as and when the class teacher feels necessary and most appropriate. Due dates for these may vary, but this will always be made clear on the homework or via Dojo.
We also strongly encourage your child to make the most of the online resources that are available to them. These include: ActiveLearn, Bug Club, RM EasiMaths and iXL.
Thank you so much for taking the time to read this information. If there is anything else you would like to know please do contact me and I will do my best to help you.
Miss Schofield :)