Miss Mescall
Summer Term 2019
Wow! I can't believe we are in our final term already, and what an exciting term it is!
Our summer term topic is..
"CLICK CLICK"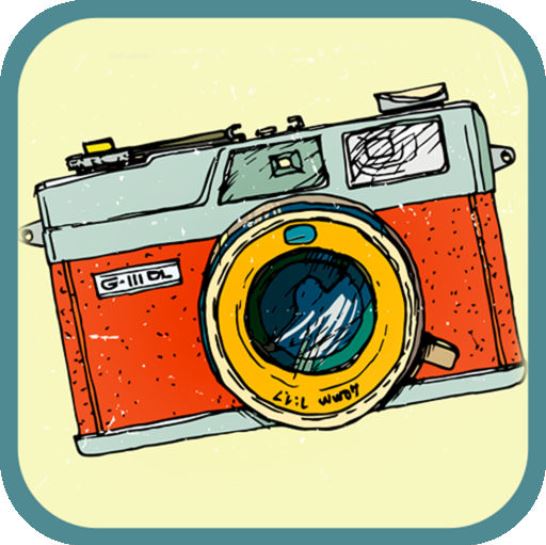 Grab your camera and your photo album and prepare yourself to picture the past, present and future.
Are you ready for a photographic adventure? Through photographs and pictures we will explore our own lives and identities. As we delve into the history of our local city, you will uncover how the how the people in the past lived and how they shaped our lives today.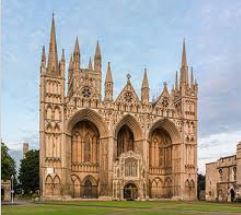 We will become photographers ourselves as we will immerse ourself in local landscapes to inspire our Geography and to allow our soundscapes and artwork to bloom. Our journey will continue via images and adventures through our digestive system as we shrink and travel through our bodies.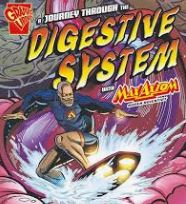 Be prepared for an adventure of a life time. I wonder what we will discover?
Key Dates:

Wednesday 24th April 2019 - Post Horstead meeting.

Thursday 23rd May 2019 - Trip to Peterborough museum.
Tuesday 25th June 2019 - Year 4 Sports day afternoon.
Tuesday 3rd July and Wednesday 4th July - Move-Up Days.
Monday 8th July - Friday 12th July - Arts Week.

Working together
A strong home-school partnership is extremely important. We both play an integral part in your child's journey and I would love for us to communicate openly. If you ever have any worries, questions, concerns or problems however big or small, please do let me know to ensure that anything is dealt with quickly and efficiently.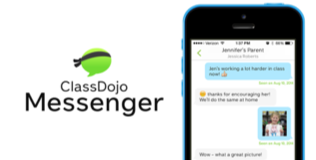 Class DoJo is the most effective means of communication between us and I urge you, if you have not already, to connect to this as soon as possible. Messaging me on Class Dojo is often the quickest way to contact me and I endeavour to reply and get back to you as quickly as I can. I will update the class page with updates and photos of what we have been learning i school, as well as messages and key information about upcoming events, homework etc.
I am also of course happy to meet face to face if and when required. I will be on the door two mornings a week and will be available to take any quick questions or messages at the end of the day once all children have gone with their adults. I am sure you can appreciate that my schedule after school is very busy however, therefore I ask that any longer discussions or meetings to please be prearranged via Dojo Messenger to ensure enough time is allowed.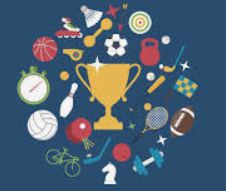 PE kit:
Our class will have a scheduled weekly slot for PE on Tuesdays, however this can sometimes change and there may be other exciting opportunities that may arise throughout the week. Therefore we kindly ask that the children consistently bring in their PE kit on Monday morning and leave it in school until Friday when it can be taken home to be cleaned, this will ensure your child does not miss out on any activities. They will require both an indoor and outdoor kit throughout the year.
Swimming:
This half term we will be swimming in our outdoor school pool. The children get very excited about this each year and they really enjoy these swimming lessons! Year 4 swimming lessons will take place every Friday so children will please need to bring their swimming kits in on this day every week.
They will need: a swimming costume/trunks, a towel, a swimming hat and a jumper/jacket to put on afterwards. Children can also bring in goggles if they would like to. Children must not wear jewellery in the swimming pool, please see the Health and Safety Policy for more information about this.
Home Learning:
In Year 4, the children will continue to receive weekly spellings and times table homework. These will be given out and tested on a Friday each week. In addition, they will be expected to read daily (preferably with an adult who can record this in their reading logs) and write in their diary about what they have learnt that day.
This is monitored closely and the children will have to complete these in their break times, if they do not do so at home on a regular basis. We do understand that things occur, busy days and special events happen and books may forgotten and left at home occasionally. Of course in these rare instances allowances will be made, but for the majority for the time it is really important that the children complete these every evening.
Topic based homework will continue to e set through a 'Homework Menu'. This will be given out at the start of each term. The children are expected to complete at least one activity from the menu each fortnight. These will be checked every two weeks (as per the dates on the menu).
We also strongly encourage your child to make the most of the online resources that are available to them. These include: ActiveLearn, Bug Club, RM EasiMaths and iXL.
Thank you so much for taking the time to read this information. If there is anything else you would like to know please do contact me and I will do my best to help you.
Miss Mescall :)